Little Simz Reveals Cover Artwork and Tracklist for New Album 'NO THANK YOU'
Earlier this week, Little Simz announced that she has a new album called NO THANK YOU on the way. Now, the London artist has revealed the tracklist and cover artwork (shot by Karolina Wielocha) for the LP, which was produced by Inflo and will be out on Monday, December 12. Check out her post below.
NO THANK YOU is the follow-up to 2021's Sometimes I Might Be Introvert, which won the 2022 Mercury Prize.
NO THANK YOU Cover Artwork: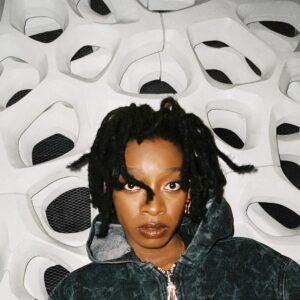 NO THANK YOU Tracklist:
1. Angel
2. Gorilla
3. Silhouette
4. No Merci
5. X
6. Heart on Fire
7. Broken
8. Sideways
9. Who Even Cares
10. Control