Albums Out Today: Bruce Springsteen, Christine and the Queens, Nas, Heather Trost, and More
In this segment, we showcase the most notable albums out each week. Here are the albums out on November 11, 2022:
---
Bruce Springsteen, Only the Strong Survive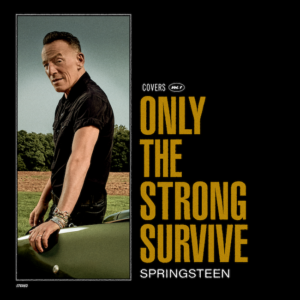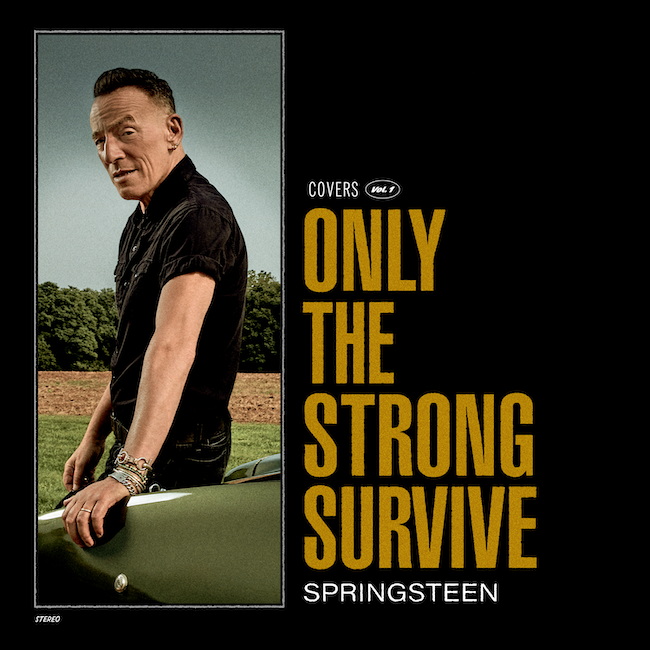 Bruce Springsteen has released a new covers album, Only the Strong Survive, which sees him taking on soul music classics from catalogues such as Motown, Gamble, and Huff and Stax. The LP was recorded with the E Street Horns and features guest vocals from Sam Moore. "I've taken my inspiration from Levi Stubbs, David Ruffin, Jimmy Ruffin, the Iceman Jerry Butler, Diana Ross, Dobie Gray and Scott Walker, among many others," Springsteen explained in a statement. "I've tried to do justice to them all – and to the fabulous writers of this glorious music. My goal is for the modern audience to experience its beauty and joy, just as I have since I first heard it. I hope you love listening to it as much as I loved making it."
---
Christine and the Queens, Redcar les adorables étoiles (prologue)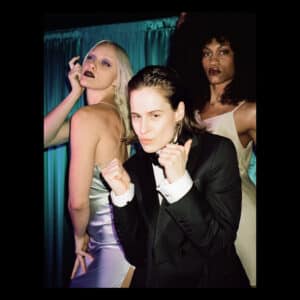 Christine and the Queens' third album, Redcar les adorables étoiles (prologue), has arrived. It finds the French synth-pop artist operating under a new alias, Redcar, following Christine and the Queens' 2018 album Chris and 2020's La vita nuova EP. In a message about the album, he said: "Love – this uninterrupted conversation/ Love, the real kind/ In the assent of perfume you experienced together/ You are no longer separate." Ahead of its release, the LP was previewed with the singles 'rien dire', 'Je the vois enfin', and 'la chanson du chevalier'. Read our review of Redcar les adorables étoiles.
---
Nas, King's Disease III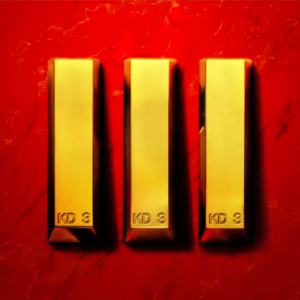 Nas has dropped the third installment of his King's Disease series. He first teased the project on his 2021 album Magic, when he rapped on the track 'Ugly': "I'm on offense every day until I see the love/ KD3 on the way, this just to feed the buzz." Spanning 17 tracks, the album was produced by Hit-Boy and executive produced by Nas and Hit-Boy. The rapper-producer duo's King's Disease collaboration began in August 2020, with the first installment earning Nas the Grammy Award for Best Rap Album.
---
Heather Trost, Desert Flowers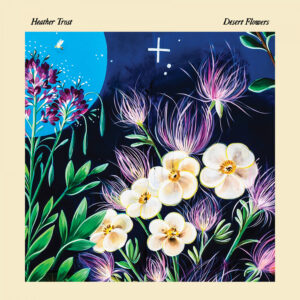 Desert Flowers is the third solo record by Heather Trost, following 2020's Petrichor and 2017's Agistri. As with her previous albums, the singer-songwriter and multi-instrumentalist recorded the new LP with her partner and A Hawk & A Hacksaw collaborator, Jeremy Barnes, primarily at their home studio in Albuquerque, New Mexico. "Maybe these songs are a bit like desert flowers, pushing their way towards the sun, and in turn searching and pushing roots deep into the ground for water," she remarked in press materials. "As above, so below, the light and the dark, extroverted and introverted, color and monochrome."
---
Hyd, Clearing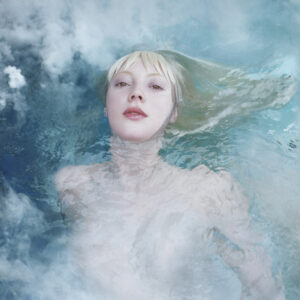 Hyd, the moniker of interdisciplinary artist and PC Music associate Hayden Dunham, has come through with their debut full-length, Clearing. Following Hyd's self-titled EP, the album features collaborations with the late SOPHIE, A. G. Cook, Caroline Polachek, Jónsi, Danny L Harle, EASYFUN, and Ö, and was teased with the singles 'Afar', 'So Clear', 'Breaking Ground', and 'Fallen Angel'. It was largely written on the volcanic island of Lanzarote in Spain, drawing inspiration from the natural ecosystem to explore themes of destruction, rebuilding, germination, and emergence.
---
Breanna Barbara, Nothin' But Time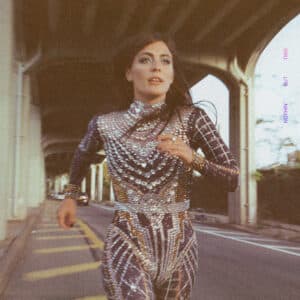 Breanna Barbara has returned with her sophomore LP, Nothin' But Time, out now via Fuzz Club. Arriving six years after her last full-length outing, Mirage Dreams, the album was recorded with producer Andrija Tokic (Alabama Shakes) and features contributions from Jack Lawrence (The Dead Weather), Tall Juan, Derry DeBorja (Jason Isbell), and Champagne Superchillin's Ben Trimble and Charles Garmendia. "I wanted to make a record that reflected what was going on in the world and outside of myself, while exploring my sound more," Barbara explained in press materials.
---
Gold Panda, The Work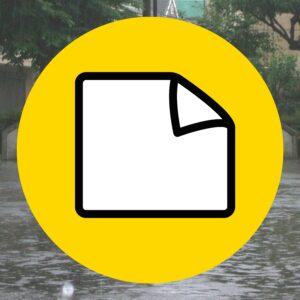 UK producer Derwin Dicker, who records as Gold Panda, has issued his first new solo album in six years. The Work is out now via City Slang, and it includes the advance singles 'I've Felt Better (Than I Do Now)', 'The Corner', and 'The Dream'. "I get more comfortable with the music I make as Gold Panda now," Dicker said of the record in a press statement. "I always wanted to do the 'cool' music, but I can only make the music I make, I suppose. I think that's why I find making club music hard – I don't spend enough time in them. I don't know where I fit in, and maybe that's good."
---
Soul Blind, Feel It All Around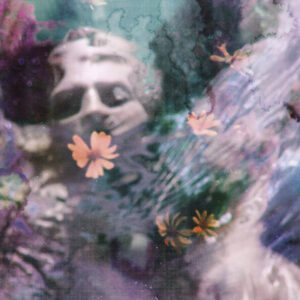 Soul Blind have put out their new album, Feel It All Around, via Other People Records. The follow-up to the alt-grunge band's 2021 EP Third Chain was produced by Will Yip. "The overall theme is to step outside your comfort zone, feeling the uneasy-ness all around you," vocalist/bassist Cen explained in press materials. "After a blemish on your soul and a mental setback, the only way out is to fall out of old habits and do things differently than you normally would. There's nothing that can bring back those moments you were used to, and realizing that and using it as a stepping stool to a new and better version of you. If you always come down to what you know, you'll never feel the new."
---
Bill Nace, Through a Room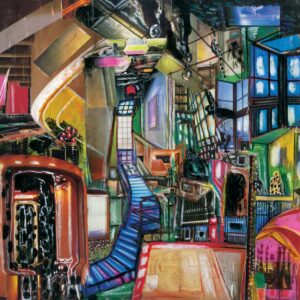 Bill Nace has dropped a new LP, Through a Room, today via Drag City. It follows the Philadelphia guitarist's 2020 record Both and employs that album's looped-and-screwed approach, weaving guitar plus tapes, hurdy-gurdy, doughnut pipe, quelle est belle, and taishōgoto into the compositional process. It was recorded and edited in Philadelphia during the summer of 2021 with engineer and co-producer Cooper Crain, while the cover artwork was created by Daniel Higgs. The singles 'The Giant', 'E:E', and 'Boil First' preceded the record.
---
Drowse, Wane Into It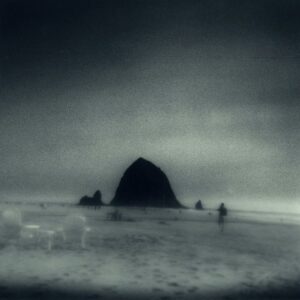 Drowse, the musical project of Portland musician Kyle Bates, has followed up his self-recorded 2019 LP Light Mirror with a new full-length, Wane Into It, via The Flenser. The album was mastered by Nicholas Wilbur and includes collaborations with Midwide's Madeline Johnston, Sprain's Alex Kent, and Lula Asplund. The cover artwork features photography by Nicholas Wilbur. Ahead of its release, Drowse unveiled the songs 'Untrue in Headphones', 'Mystery Pt. 2', and 'Three Faces (Cyanoacrylate)',
---
Other albums out today:
S.C.A.B., S.C.A.B.; Duval Timothy, Meeting With A Judas Tree; more eaze, Strawberry Season; L.S. Dunes, Past Lives; Sarathy Korwar, KALAK; Dream Unending, Songs of Salvation; Dumb, Pray 4 Tomorrow; Richie Culver, I was born by the sea; Homeboy Sandman, Still Champion; FaltyDL, A Nurse to My Patience; Smut, How The Light Felt; Plaid, Feorm Falorx; Smidley, Here Comes the Devil; Vision Board, Lyrics Born; Colin Stetson, Chimæra I; Nicolas Bougaïeff, Begin Within; Larkin Poe, Blood Harmony; Paul Maroon & Jenny Lin, 13 Short Piano Pieces; Jeb Loy Nichols, The United States of the Broken Hearted; Balka Sound, Balka Sound; Julieta Venegas, Tu Historia; 99LETTERS, Kaibou Zukan; Jambinai, Apparition; Ernest Hood, Back to the Woodlands; Sweet Cobra, Threes; Wau Wau Collectif, Mariage; Lotus Eater, Plasma; Tony Shhnow, Plug Motivation; Christina Vantzou, No. 5; Delivery, Forever Giving Handshakes; Carl Oesterhelt, The Dualistic Principle; Louis Tomlinson, Faith in the Future;